Fertility Treatment Specialists
Assisted Reproduction Professionals; working together with one objective; that you succeed in achieving pregnancy.
Premier level physician crew
Whenever you are ready to take the first step, we will be here willing to help you.
Fertility center Cancun is integrated by a team of assisted reproduction and fertility professionals. Gynecologists, embryologists, nurses, anesthetists and patient's attention's personal, all work together in order to give you a successful and timely diagnosis.
Trained staff at the best international institutions.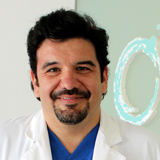 Dr. José Eligio Gaytán Melicoff
Chief Executive Officer/Medical Director - Assisted Reproduction Specialist
Dr. José Gaytan graduated from Universidad Anáhuac in Mexico City as General Surgeon; afterwards he got a Specialization in Gynecology and Obstetrics by the Universidad Autónoma del Estado de Mexico. He studied the Msc. In Human Reproduction…
We will assist on your inquiries step by step of IVF procedure.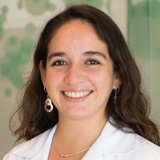 Dr. Azul Estefanía Torres Rivera
Dr. Azul Torres graduated from the Universidad Anahuac as Medical Surgeon in Mexico City…
Assisted Reproduction Specialists
Trained staff at the best international institutions.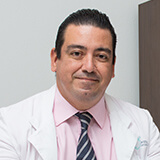 Dr. Eduardo Manuel Espadas Reyes
Assisted Reproduction Specialist
Dr. Eduardo Espadas graduated from the Medicine Faculty 'Lic. Miguel Aleman Valdez' in the city of Veracruz as Medical Surgeon, afterwards he specialized in Gynecology and Obstetrics at the National Perinatology Institute (INPer) in Mexico City, he obtained the Subspecialty in Reproductive Biology…
Our staff will provide the information for all your inquiries about our treatments.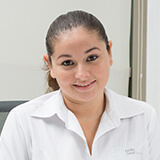 Patients Care Coordinator
Carolina Cervera majored from University of La Salle in Languages and Public Relations. Currently she works in the Patient Care Area for National Patients.
Andrology and IVF Laboratory
Prepared staff at the best national and international institutions.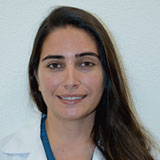 Moreno Barragán Cecilia Elena
Graduated from Facultad de Estudios Superiores Iztacala, UNAM. in Biomedical Sciences.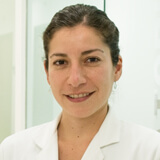 Q.F.B Carolina González Cortés
Chemical Carolina González is a graduate of the National Autonomous University of Mexico, has extensive experience in the field of andrology, and who has worked more than five years in assisted reproduction, andrology laboratories and sperm bank.
Prepared staff at the best national and international institutions.
Q.F.B Luis Canul Mijangos
Clinical Laboratory Chief
Q.F.B. Luis Fernando Cancul Mijangos graduated from the Biochemistry Faculty at the University of Campeche where he obtained his diploma by excellence. He has worked in private and public institutions.