Why Fertility Center Cancun?
Helping others to solve their fertility issues in Mexico and worlwide
Assisted reproduction clinic in Cancun, Mexico
Experts on in vitro Fertility
We're a state-of-the-art in vitro fertlity center on the mexican southeast side. Our success rates are above 90% effective on our assisted reproduction procedures and with highly qualified professionals in the field, working hard for the only purpose to achieve that our patients get pregnant, with the less physical stress possible as well as emotional.
We know what you're going through
We know the situation that most couples are going through. At Fertility Center Cancun, we put our best effort day by day to lower the inconveniences of this process. Please let us walk you through it, our medical and patient care staff will guide you, counsel and provide the specific treatment for your particular case.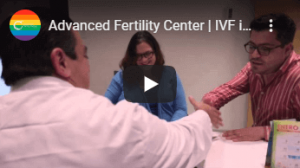 Our Mission
To help physically and emotionally couples that have reproductive issues through medical care of excellent quality.
Our Vision
To continue been leaders of international and national reference in reproductive treatments, achieving the highest levels of professionalism that impact and contribute to face infertility with efficiency.
Our Values
Professionalism: Our staff continously updates and capacitates in new techniques and procedures.
Human Excellence: We know what couples are going through, this is why we put ourselves in their place and try to make this process as kindly as possible.
Ethics: We guide ourselves with high moral and ethical values addressing our profession as well as individuals.
Teamwork: Based on a multidisciplinary philosophy, Fertility Center Cancun is well known for Keeping its staff involved in every step to provide the bes treament solutions.