Fertility Clinic: Fertility center cancun
Is IVF for you? Consult with our Doctors.
World Known Reputation
English Assistance during your IVF in Mexico.
Fertility Medical Tourism
Fertility Medical Tourism
Welcome to Fertility Center Cancun
We offer the latest advances in health medicine to face the main infertility problems worldwide and in Mexico.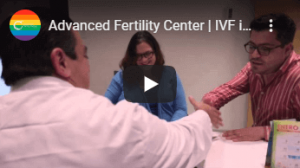 At Fertility Center Cancun we have assisted reproduction specialists that are national leaders in fertility treatments and some of the most skilled doctors in this field in Mexico. We count with more than fifteen years of experience worldwide, of the
Latin American Assisted Reproduction Network (Red-LARA) as well as medical training at the most prestigious international institutions.
Our infertility clinic has managed to contribute constantly with couples that haven't been able to achieve a pregnancy, our in vitro Fertilization treatments have achieved results and pregnancy rates above 60%, including patients that have undergone recurrent unsuccessful treatments.
With our diagnostic programs we commit to identify the causes and adequate treatment to achieve the family dream, to have a baby.
Don't wait anymore as time is a main factor, contact our fertility doctors.
In vitro Fertilization process, step by step. Read more!

Thank you Fertility Center for being not only a team of professionals in the field of fertility, but also a team of professionals who cares for their patients in a personalized manner during this emotional process. We had nothing else to say but THANK YOU Dr. Gaytan and Fertility Center team for the most beautiful gift: our wonderful son!
– Yadira & Spencer Merryman with baby Spencer

In Vitro Fertilization cost in Mexico
If you are looking to have a fertility treatment in Mexico, consider Fertility Center Cancun as your first choice. Read more!


Our laboratory uses state of the art technology constantly upgraded and updated, in order to give you the best results.
6 out of 10 IP´s that come to FCC and put their trust in us, achieve their goal. Come and let us care for you. Affordable IVF in Mexico!